Warwickshire CCC and PTI Consulting announce Official Technology Partnership to develop stadium technology at Edgbaston
Warwickshire County Cricket Club has entered a new partnership with sports and entertainment venue specialists PTI Consulting to develop new systems and technologies for the club's Edgbaston Stadium ahead of one of its biggest programmes of major match cricket.
PTI Consulting, have been appointed as the 'Official Technology Partner' and will lead a full review of all technologies and processes to help Edgbaston deliver an enhanced match day and conference and event experience, as well as supporting environmental and organisational efficiencies.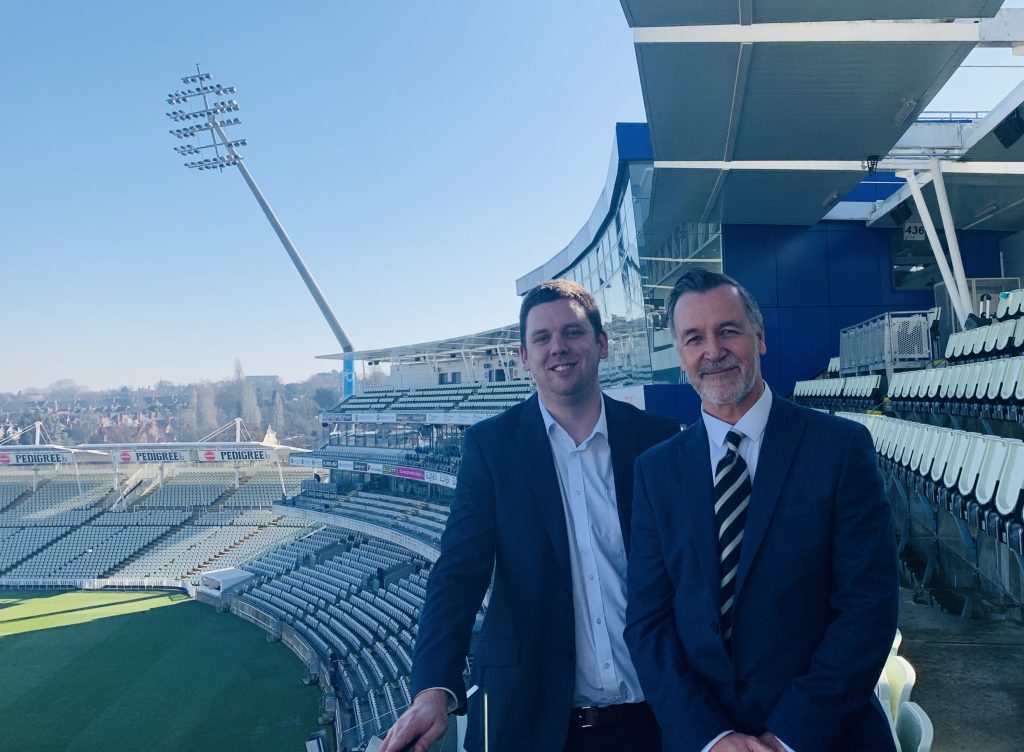 Gareth Roberts, Commercial Director at Warwickshire CCC, said: "Our vision for Warwickshire CCC is to become the best cricket business in the world and having the best possible business systems and technologies will support us on this journey.
"PTI Consulting has vast experience of helping many sports industry organisations deliver growth and efficiencies and, with such a big summer ahead at Edgbaston, it's a fantastic time to work together to help enhance our match day experience."
Edgbaston's marquee summer of major match cricket includes five games in the ICC Men's Cricket World Cup, the opening Test of England's Specsavers Ashes series against Australia and Vitality Blast Finals Day.
Mike Bohndiek, Managing Director at PTI Consulting, said "The vision for match day experience that Edgbaston hold is aligned to the PTI Consulting philosophy in this area. Technology underpins so much of a stadiums delivery and we pride ourselves on delivering strategies that enable commercial growth and operational efficiency, with the focus being on the impact for fans. We are looking forward to working with a prestigious venue through such an exciting period for them."
The partnership will see PTI Consulting stage their 'Stadium Industry Technology Insight' conference at Edgbaston on 24th July 2019, where over 100 key people from across the industry will gather to discuss the latest trends and developments.
PTI Consulting contact info:
Email: theteam@pticonsulting.co.uk
Phone: 0333 012 9065
Warwickshire County Cricket Club contact info:
For further media information and photography, please contact Tom Rawlings on 0121 446 3657 / 07770 728409 or email tomrawlings@edgbaston.com